Trailer Ramps | Extension Ramps | Race Ramps
Ramps and Loading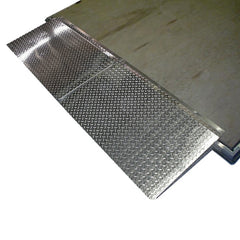 Pit Products offers you durable trailer ramps, ramp extensions, assist ramps, and other trailer loading options allowing you to load your race car, automobile, ATV's, landscaping equipment, motorcycles, snowmobiles, or other racing vehicle with ease. We designed the ramps to be robust so you don't need to worry. 100% made in the USA.
All of our aluminum racks, ramps, cabinets and accessories are Made as they are Ordered. Please check item description for approximate manufacturing times.
Usually ships 5-7 days. 
 We do not offer customization of our items or custom work.