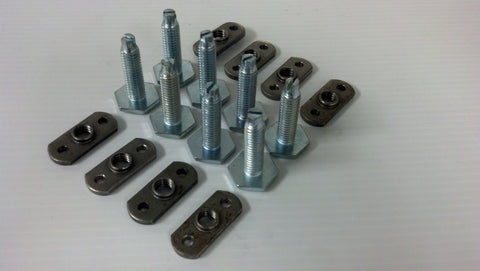 Levelers - 8
Item #
LEV-8
Description:
Did you order the cabinet and now regret not adding the leveler kit?
Tired of having wood shims stuck under your cabinet because it keeps rocking on your uneven garage floor?
We now have our levelers available so you can add them at home. We normally rivet these to the cabinet at the factory but you can install the with screws at home.
Comes complete with the leveler screw, nut and self tapping screws to mount them with.
Note: Some modification to the cabinet bottom is necessary for installation.