Fuel Jug Racks - 1 Mount - SCRATCH N' DENT - #429 S&D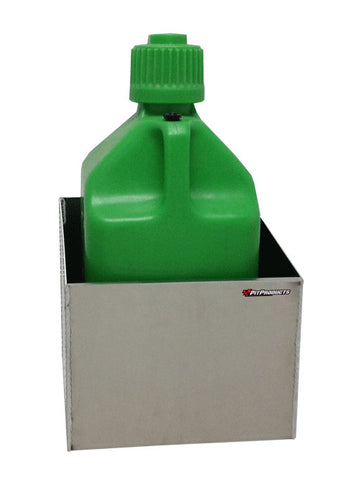 Fuel Jug Racks - 1 Mount - SCRATCH N' DENT - #429 S&D
Description:
Pit Products offers various fuel jug racks that are ideal for your trailer, garage, or race track. All the our fuel jug racks are made from smooth aluminum, are shiny, nice looking, durable and built to last. Like all of our products, our Fuel Jug Racks are 100% made in the USA by skilled craftspeople who not only build the products, but use the products.
1 Jug Rack Item

#429 S&D

with Overall Dimensions: 12"L x 11"H x 11½"D
MINOR COSMETIC SCRATCHES. RETURNS WILL NOT BE ACCEPTED!
Features the Following:
Normally Ships within 2-3 Business Days

Ships Fully Assembled

Heavy Duty Construction with High Strength MIG Welds

Mounting Hardware Included

Mounts on Wall

Material: Smooth Aluminum 0.090 Inch Thick

Shipping Method: Ground (UPS)
MADE IN THE USA