Trailer Accessories
If you haul your vehicle in an enclosed trailer, outfitting your space with the best accessories and parts, makes each trip more organized and enjoyable. Our products are designed to ensure that your helmets, suits and all other equipment are stored away in a neat and organized manner so that you can spend less time unpacking and more time enojoying your motorsports.
Listed below are some of our accessory products that are engineered for trailers, including ramps, bins, racks and hangers for your tools, cords, goggles and helmets. We use the best materials possible to make Pit Products, including diamond plate aluminum or smooth aluminum for our cabinets, shelves, racks and hangers.
All of our aluminum racks, ramps, cabinets and accessories are Made as they are Ordered. Please check item description for approximate shipping times.
We do not offer customization of our items or custom work.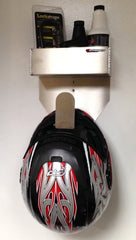 You've been searching for a convenient place to store your snowmobile helmet or motorcycle helmet...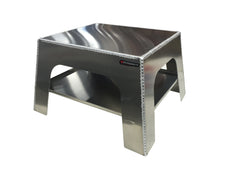 Our Fully Welded Aluminum Step Stool is the perfect addition to your household, workshop, garage,...

Hang all of your electrical cords and hoses on these hangers. These hangers are built to last and...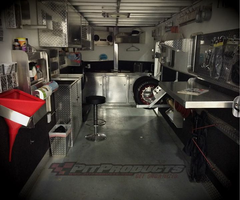 Get Organized with this " Trailer Organization Kit". This is a great starter Kit to help #GET ORG...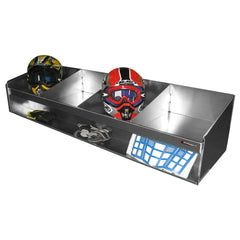 When all your buddies decide to drop in, or if you're heading out with the team for some weekend ...