Save with Scratch and Dent | Dinged | Damaged
***Scratch & Dent***
You never know what you may find on this page, but what you do know is it will always be a deal!
We call it Scratch and Dent but what we have on this page could be all kinds of different things from an item with a slight cosmetic blemish or an item that was dinged or dented while it was making it's way through the shop.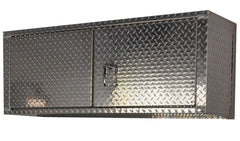 The 4 Foot Deluxe Overhead Cabinet offers an excellent way to take advantage of that wall space t...