Motorcycle Helmet & Suit Storage
Helmet and Suit Storage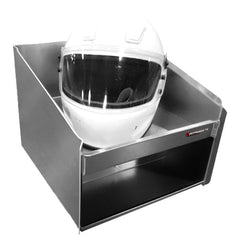 If you're into motorsports or a motorcycles, you know how important it is to keep your suits and helmets neat and organized. Pit Products offers an assortment of high quality helmet and suit storage products that allow you to store all of your helmets, clothing, gear, jackets, etc., in its own spot to keep your space organized and looking tip top! The racks, cabinets, bays and shelves are ideal for trailers, workshops, garages, basements, racetracks, homes, offices, factories, or any other place that you need to hang a helmet or keep your suits organized.
All of our aluminum racks, ramps, cabinets and accessories are Made as they are Ordered. Please check item description for approximate manufacturing times.
We do not offer customization of our items or custom work.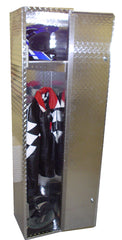 This ain't your high school locker. This diamond-plate beauty comes in two heights - 4 feet and 6...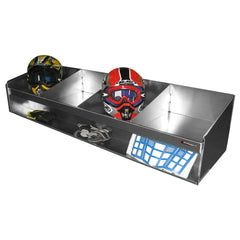 When all your buddies decide to drop in, or if you're heading out with the team for some weekend ...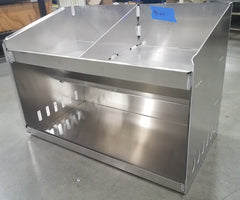 Mount this enlarged, deluxe helmet bay on the wall of your trailer, garage, or work shop (or mayb...