Strap and Tool Hangers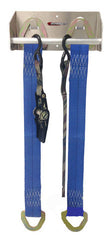 Pit Products offers a super variety of high quality strap, cords, tools, pegboard, and other hangers allowing you to store all of your equipment and tools in it's own place to keep your space looking organized! The hangers are ideal for your trailer, workshop, garage, home, office or factory. Our hangers are great looking and durable. 100% made in the USA by skilled craftspeople who not only build the products, but use the products.
All of our aluminum racks, ramps, cabinets and accessories are Made as they are Ordered. Please check item description for approximate manufacturing times.
We do not offer customization of our items or custom work.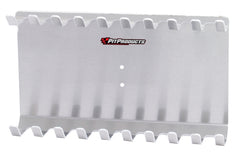 This heavy-duty key chain caddie will never rust, rot, corrode or degrade and it efficiently hous...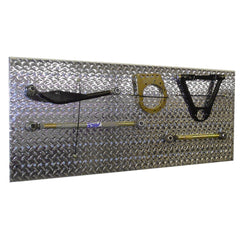 The Pit Products diamond plate pegboard can keep your garage or workspace neat and organized whil...

Hang all of your electrical cords and hoses on these hangers. These hangers are built to last and...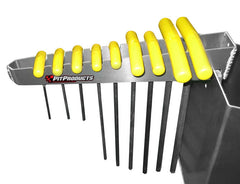 The handy T-Handle Rack will hold up to nine (9) T-handles. Mount it on the wall or on a tool box...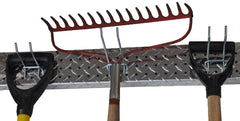 Fine looking and handy peg board strip to mount to your trailer wall or garage wall. Perfect for ...