Base Cabinets For Trailers
Base Cabinets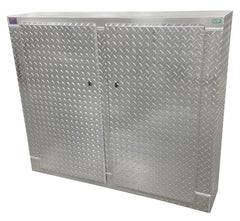 Tall and thin or long and strong, these base cabinets transform your space from chaotic to calm. Start with one to see how its done, or add two for an organizational coup. Whatever you choose, you surely can't lose. Take a look around—you won't be let down.
Size ranges: from two feet to six feet long

Made 100% in the USA
All of our aluminum racks, ramps, cabinets and accessories are Made as they are Ordered. 
Ships between 7-10 days. 
 We do not offer customization of our items or custom work.