Garage Storage Accessories
Accessories - Garage and Home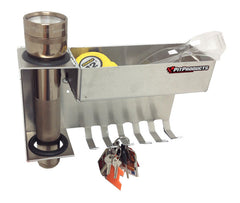 Pit Products offers a variety of high quality garage storage accessory products that allow you to store all of your tools and equipment in their own spot to keep your garage space looking tip top! Not only do our products look great. They're built to last and can handle all the wear and tear that they'll see in your garage. All of our products are made from diamond plate aluminum or smooth aluminum unless otherwise specified.
All of our aluminum racks, ramps, cabinets and accessories are Made as they are Ordered. Please check item description for approximate manufacturing times.
We do not offer customization of our items or custom work.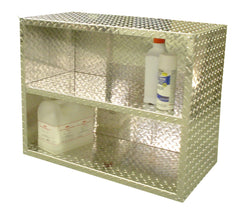 Improve the look of your garage with this sharp looking shelving unit. The garage storage shelvin...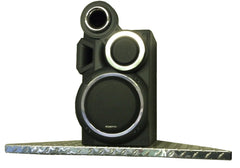 Pit Products offers a variety of corner shelves that are ideal for your trailer, garage, work sho...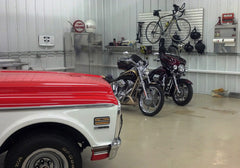 Get Organized with this " Garage Organization Kit". This is a great starter Kit to help #GET ORGA...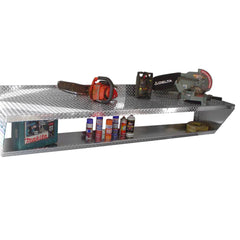 Item #2004 Super unit for working on and for storing items. It mounts directly to the wall. 22" x...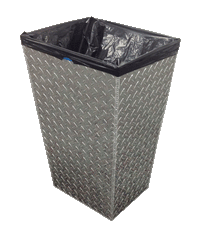 This multi purpose trash can is great to put in your garage, office and more. Designed for a 30 g...